Totes & Pouches
The most successful Color Conscious tote bags so far have been these small go-everywhere totes in a variety of fabrics—they're a convenient size and customers keep coming back for more! Zippered pouches are a great catch-all for small items that you don't want to lose.
Visit the Online Store for new and current inventory of small tote bags and zippered pouches!
Small Tote Bags

Elegant and sturdy, these cotton tote bags have wipeable linings and are just the right size for your bottled water, sandwich, and snack!  Or use these totes as a grab-and-go accessory as you run out the door (don't forget your mask)!
$39 each
11" h x 12" w x 3" deep
Handle height, 7"
All cotton fabrics, with wipeable nylon lining
Many more fabrics are available. Please email to ask about other selections.
Spot cleaning recommended; cold gentle cycle and air dry acceptable.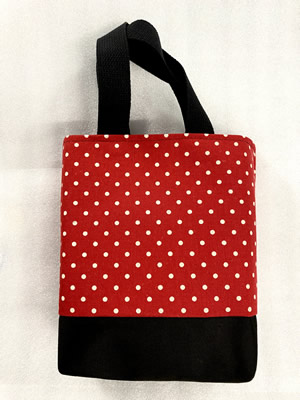 Red Polka Dots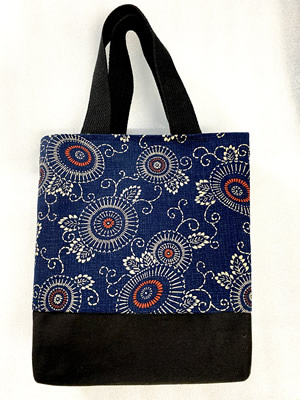 Jellies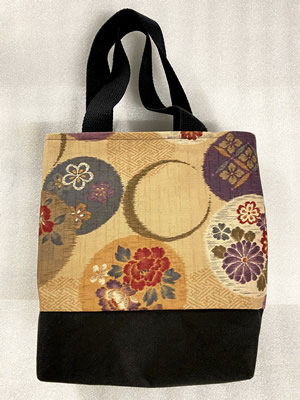 Beige Floral Circles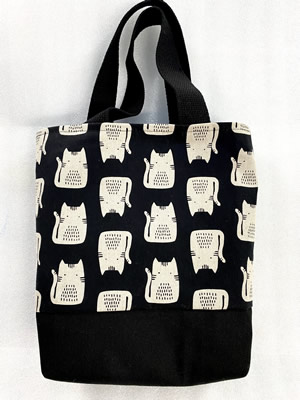 Grey Cats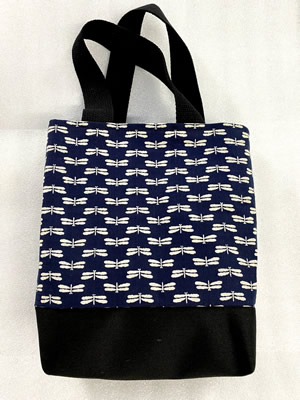 Dragonfly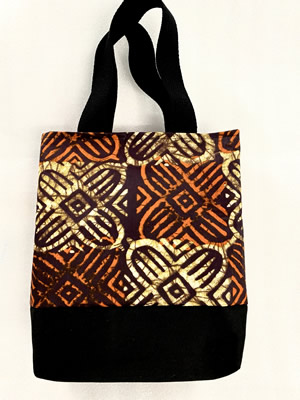 Brown Orange Batik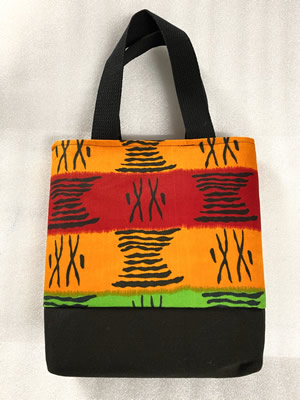 Jamaica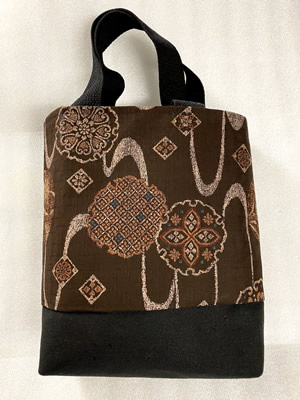 Chocolate Circles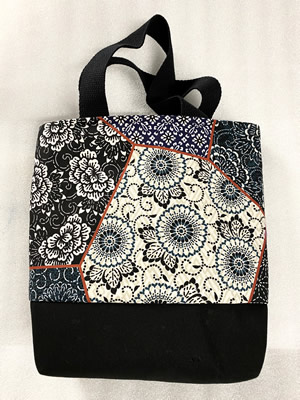 Japanese Patches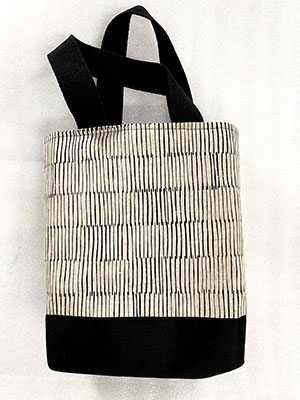 Bar Code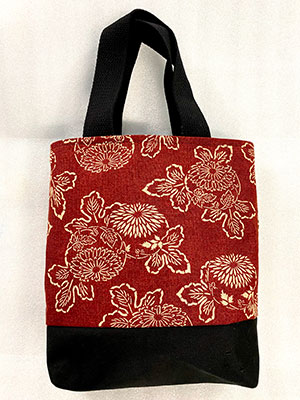 Brick Floral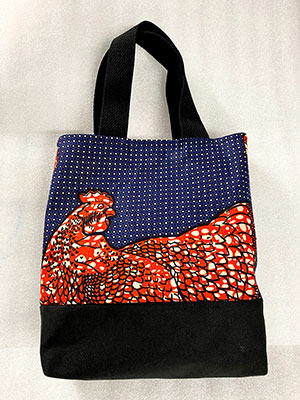 Chicken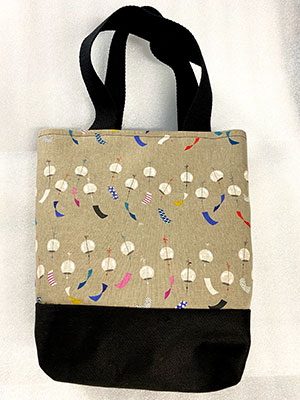 Grey Flags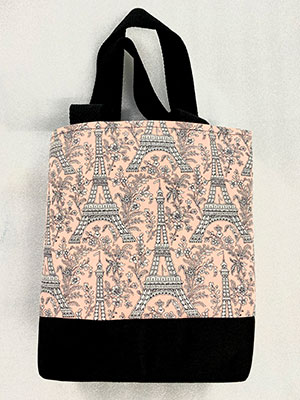 Pink Paris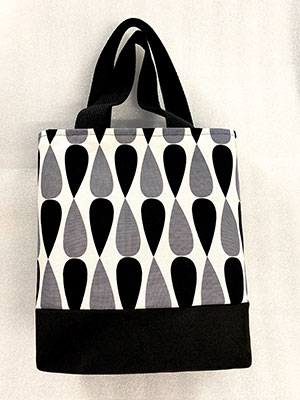 Black Grey Drops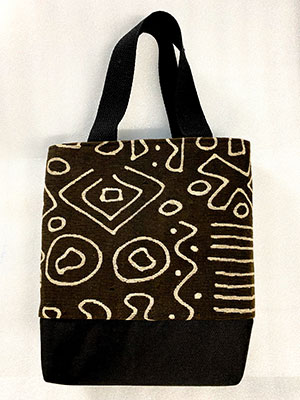 Mud Drawings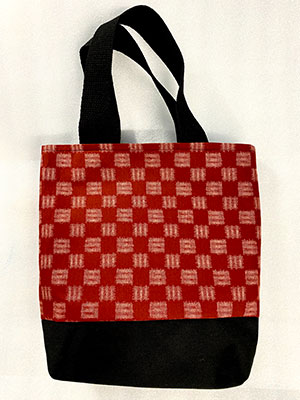 Brick Hatches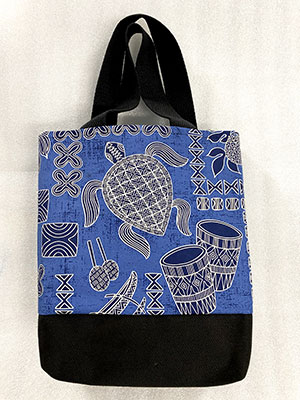 Hawaii Blue Turtle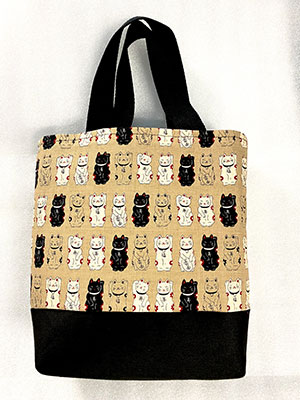 Beige Lucky Cat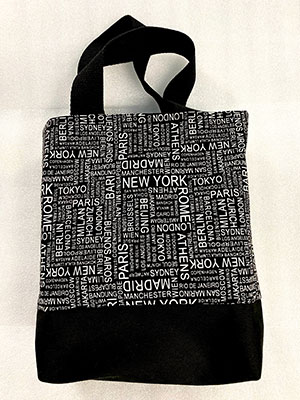 Travel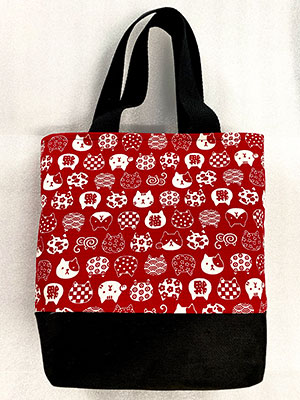 Red Cats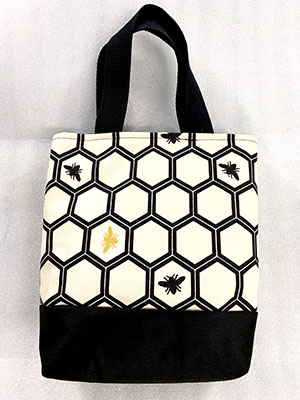 Beehive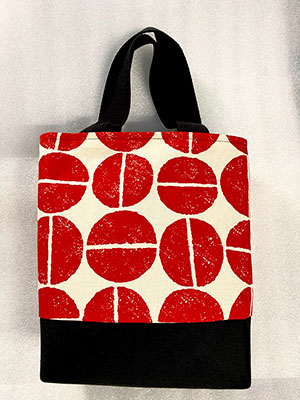 Coffee Beans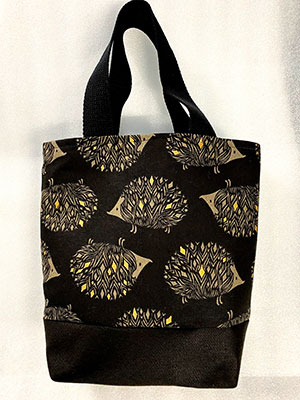 Hedgehog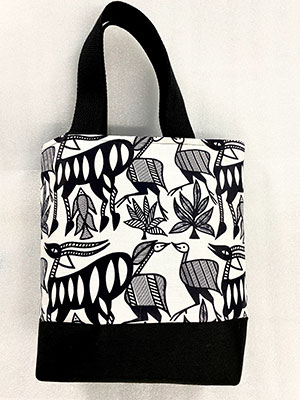 Korhogo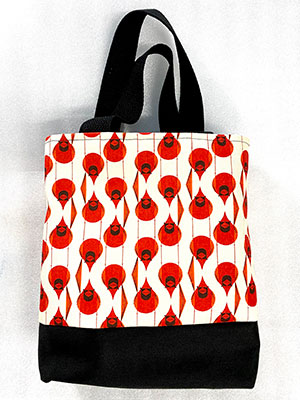 Cardinals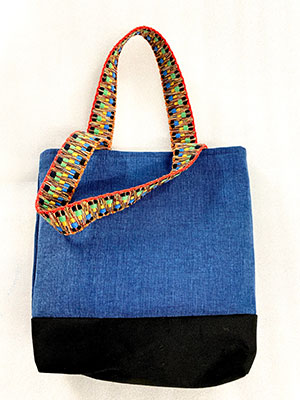 Color Handles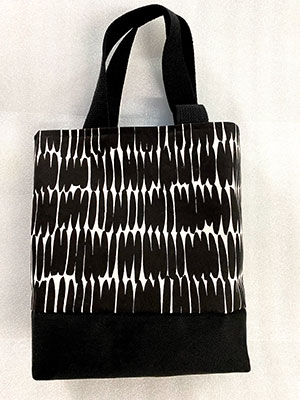 Ink Marks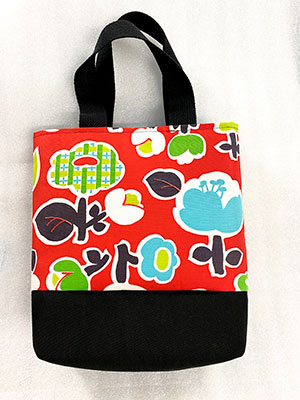 Mekko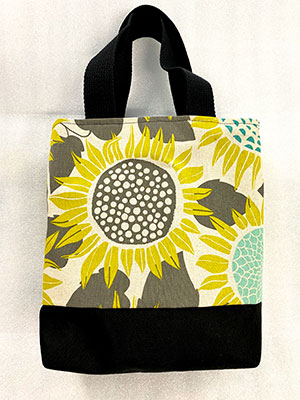 Sunflowers
Zippered Pouches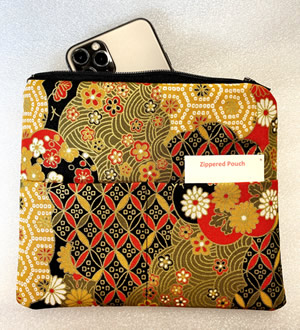 Here's a little pouch for all of your needs. Use as a wallet, or to carry small items, like your phone, glasses, keys, or cosmetics.
$20 each
Approx. 7.5" long x 6" tall
Cotton fabrics, fully-lined with wipeable nylon
Two front pockets
Spot cleaning recommended; cold gentle cycle and air dry acceptable.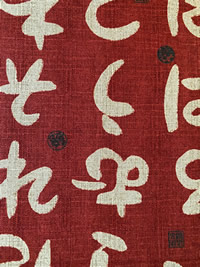 Calligraphy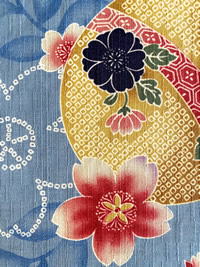 Pale Blue Floral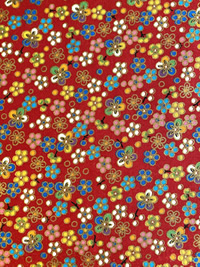 Tiny Red Floral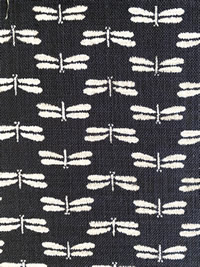 Dragonfly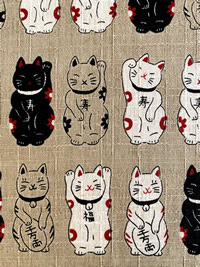 Beige Lucky Cat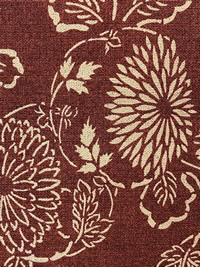 Brick Floral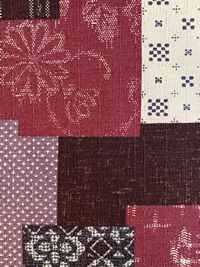 Mauve Patchwork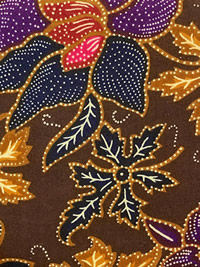 Brown Batik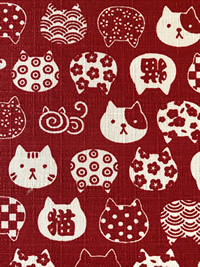 Red Cat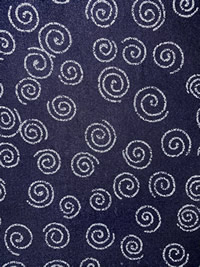 Navy Blue Spirals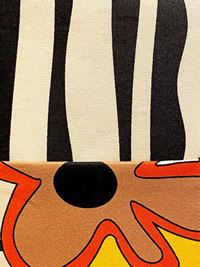 B&W Stripes Floral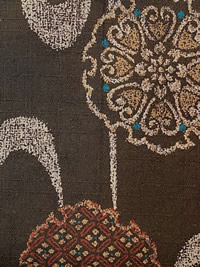 Chocolate Brown Floral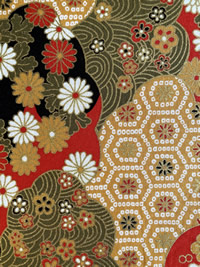 Golden Floral