Jewelry
Enjoy these one-of-a-kind pieces, fashioned from gems and materials from around the world.
Not all available earrings and necklaces are displayed here.  To shop an entire collection of jewelry, visit me at an upcoming show or event. (Please check the Homepage regularly for a listing of seasonal events.)
Pieces no longer on view have been sold—but there's always something new to take its place!
Visit the Online Store for new and current inventory of necklaces and earrings!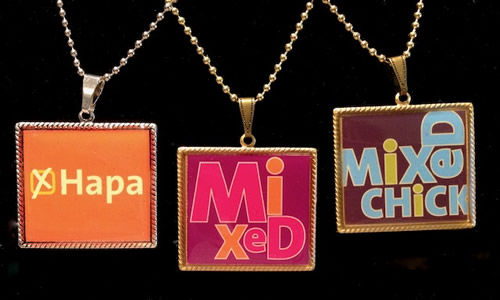 Hapa Resin Necklaces $15 each
For the "mixed chick" in you, enjoy a special series of resin necklaces that embrace multi-ethnic identity. Each pendant is hand-set and hand-poured. Available in Hapa, Mixed, and Mixed Chick.